the inspiration word of 2013 - basically, you choose one word that has the potential to inspire you and remind you of how you want to live your life, all year long. while thinking up which word would ultimately reign over the year, i went through a lot of ideas - simplicity, organize, discipline, enchanting, grateful, inspire, improve, finish, content, acceptance, committed.
and that list right there should give you enough clues as to why i ultimately settled on my word of the year -
Less
. i do think i can overwhelm myself with taking on too many things, like that list of words up there shows. resolutions aren't for everyone, but i find that a new year is a perfect time to really start something you want to do or change, and i'm trying to tackle that in a manageble, simple way.
my resolutions
, though fairly few and uncomplicated, do share the common theme of
less
.
(alright, except maybe watching all my tv series dvds i own. that's just fun. i'm on season 2 of the o.c.)
so do a lot of them items on my 101 in 1001 list. so i think my word will help me remember my resolutions and remind me of the direction in which i'd like to see this year go.
less clutter
less spending
less weight
less distractions
less fast food
less projects
less time wasted
less excuses
less is more, right? less spending = more saving for what's important. less weight = more health. less distractions = more time spent with loved ones.
so there you have it. my word to live by in 2013.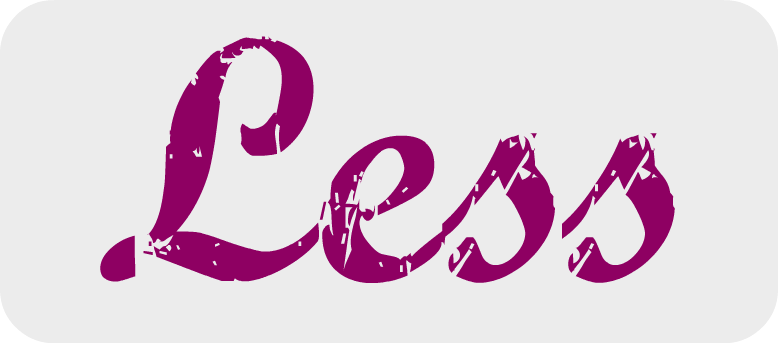 what's yours?