general guidelines:
2) link up your post about your results below for the month - we want to hear all about what you did, how you fared, what resources you used, what you'd recommend to others, etc.
3) please link to your actual post about your results. links not having to do with the challenge will be deleted.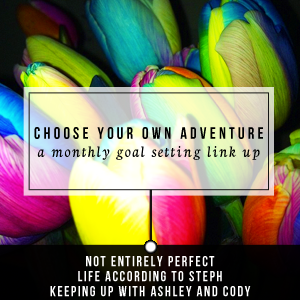 my first goal was to get my gift giving organized. i had things just in a box, i wanted to get them wrapped and ready to go. i give this a
pass
. it's not totally done, but i only have to wrap 2 things for my parents and then it'll be considered a success!
the second goal i listed was to continue on in my declutter challenge and specifically, work on the boxes in my mom's attic. i also give this a
pass
. i did the holiday things in the attic that i wanted to get done, but there's 2 miscellaneous boxes that i didn't have time for. however, i did do furniture to make up for it, selling some of the pieces i didn't need any more.
i didn't include it in my last post, but a goal i listed on my
not a new year resolutions post
was to get my post labels and nav bar organized up top there. i might expand it or make it more detailed in the new year but for now, it's exactly what i wanted.
success
.
december's theme is simplify. it's already a month that's so full, there's no sense in adding more to your plate. but how about taking something off it? hang less decor, bake one less cookie recipe, attend one less party.
my simplify goal? no decor at my apartment. which, according to my mom, makes me a scrooge, but i just do not have time for it this year. i don't have time to put it up or take it down, and i just have too many other plans that i wouldn't even be home to enjoy it. i put up the tree and decor at my parents house whole hog while i was there watching the dogs/over thanksgiving, but my own apartment will remain a little bare this year. i think it's better to just take it off my list rather than let it cause me stress. and anyway next year, john and i will put the tree and decor up in our new house!
my other goal is to not add anything else to my schedule. i've got a dinner, 3 birthdays, the german christmas mart, an eye doctor appointment, a dog grooming appointment, ice skating, office christmas party, christmas, new years eve... that's just what i remember off the top of my head.
one last thing - going into the new year (holy crap, yeah that's happening), we thought we'd ask how you feel about the link up day. i just sort of randomly picked first thursday of each month, but i'm happy to move it to the last of the month, first of the month, or keep it where it is. any thoughts?