It's that time again, seasonal goals time. You know, since the season of summer is actually ending in a couple of days - not when everyone acts like it did on September 1. A
nyway. Back when it was spring I was dreading the goals recap post because I did so terribly. I mean, I subsequently felt better reading other people's posts because everyone did terrible in the spring, but still. I hate not meeting the goals I set for myself. Important or not in the grand scheme of things, they're still things I wanted to accomplish so I get mad when I don't do it. Because it's generally no one's fault but my own. Summer goals, however, was a totally different story - thank goodness.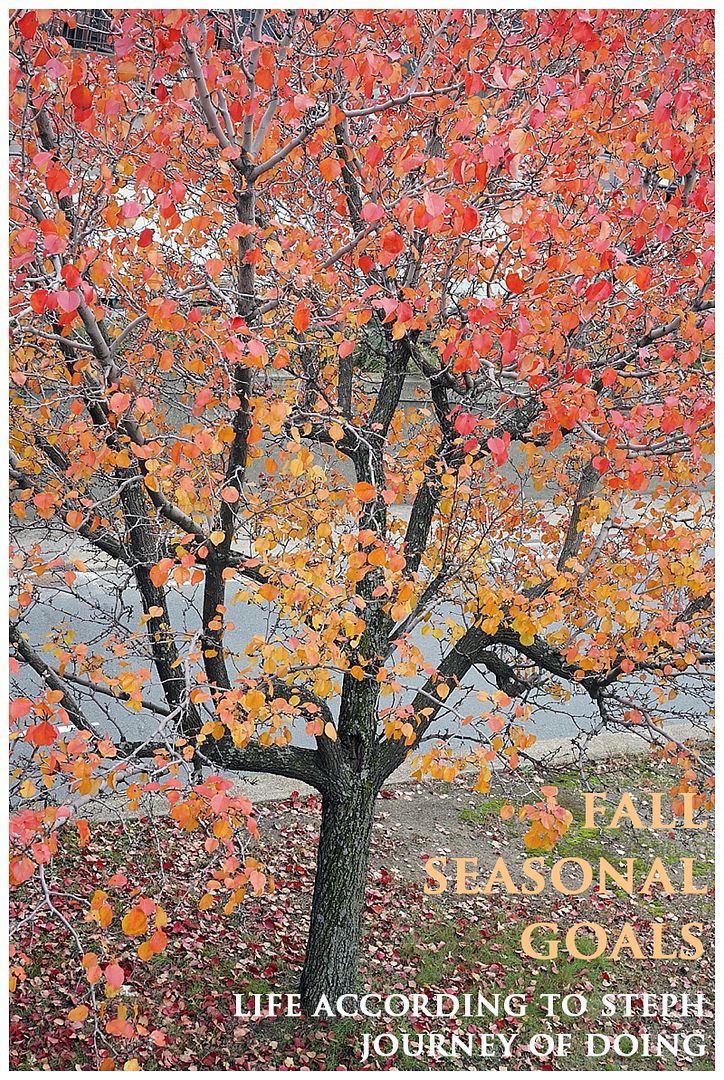 Here's what I had to work on and how I did (spoiler, really really well!):
"1. have blog day with betsy and check off all 10 items on my to do list."
Nailed it. I thought putting 10 items on my list would be too big a stretch, because they were some pretty big ones (writing a ton of posts, installing the new blog design, scheduling tweets and organizing post ideas, etc.) but I completely checked everything off and was even able to help Betsy with some other things on her list, like putting together outfits. I also wrote 20 blog posts in that weekend. My productivity levels amazed even myself.
"2. get patio furniture." Haven't done that yet. Not for lack of trying, we just legit haven't found anything we like.
"4. make red, white, and blue jello shots for the 4th."
Done! I posted them
on Instagram here
. Making layered shots is a lot more effort than I'm used to for jello shots (because sometimes I just put the jello in bowls and hand you a spoon, I don't even bother with shot glasses), but the end result came out so cute that it was worth it. Not every time, but for holidays yeah, I would do it again.
"5. enjoy my alaskan cruise!" I did end my list on an easy one, because (1) spring goals went badly and (2) I didn't want to burden myself with too many things when summer is an already busy season. So I just went with 'enjoy my cruise' which I so obviously did. People tend to think that an Alaskan cruise is something you do when you're old but I completely disagree. Especially if you do excursions in your port stops, it's extremely active. Hiking rain forests and glaciers, kayaking and rafting, racing sled dogs, there's just so much to do. It's gorgeous and I think you should go the second you get a chance.
So finally, a goals list I was able to accomplish. I mean, mostly. I'm not upset about the lack of patio furniture, we'll find it when we find it. I did make summer easier on myself than I did with spring goals, which helped. So I'll kick my fall goals up a notch to make it slightly tougher but hopefully still manageable. Alright, now then, on to fall and another very successful goals list, right?!
1. Host a Legends of the Hidden Temple Halloween party. Oh, this is happening friends. 100%. John, Tara and I have been talking about this since last Halloween, no joke. We're planning drinking game competitions and pendants of life and everything. I hope it turns out as fun in person as it is in my head. #TeamSilverSnakes
2.
Catch up to where I should be on my 101 in 1001 list.
If you do the math of 101 goals in 1001 days, it averages out to 3 goals per month. I'm 9 full months in, which means I should have 27 goals done. (I do.) By the time this fall season is over (mid-December), I'll be one full year in and should have 36 goals completed. I'd like to at least hit that number, but I also want to go past it because I want to end my 1001 days slightly early. Staying on track makes it much less stressful at the end, trying to cram tons of goals into one final month!
I'm currently at 32
.
3.
Film and post a House to Home video tour.
We have been in our home for 4 months now, so things have changed since
I posted the pictures on that initial tour post
. Not a lot, heck the whole upstairs is still totally empty, but we've made a little progress on making it feel homey and more put together, so I wanted to show that. I also wanted to show what the inside of the cabinets and storage areas look like, since people are always curious as to how I organize, and all of those things are better suited to video rather than pictures.
4.
Finish the 60 Days to Minimalism Challenge.
Almost done! I've been working on it with Tara and Betsy and we're at day 33 as of today. I'm quite a few days ahead because I haven't had to work on a lot of the items; as a minimalist, they were already done. I just have a couple more items I want to check off that list to say that I actually finished it.
5.
Decrease my lipstick collection.
It's not out of control anymore, by any means. I'd say it's at about 20. But I still have more than I actually use regularly, I know that. I want to decide on a couple colors that suit me and figure out which formulas I actually like best.
6.
Make a capsule wardrobe style guide.
I've figured out what my personal style is and I already have a small wardrobe. I want to essentially figure out exactly what type of pieces I'll need for each season and how many (i.e. 4 work appropriate dresses for summer) and then match that list to what I consider staples and favorites in my closet. Extras can then leave (if there are any, which I don't think there is) and I know where the gaps are to fill. Plus it'll be an easy list to shop from when I ever need or want to replace something, particularly if it's currently a cheap item I'm looking to upgrade. I also want to include shoes and jewelry in this.
7.
Get each month's financial statements printed and organized.
I do this for my checking and for my credit card, and each month I highlight what's tax deductible. By doing it each month, everything is organized by tax time. (I don't need to bother with investment accounts because they send an end of year report.) I actually think I'm behind by one month, and September's statement will come any day. By the time of this link up, I want to have August, September, October and November done.
8.
Start organizing Twitter for 2017.
I pretty much have everything scheduled in Hootsuite to tweet out for the entire next year before January 1. Not sure what I'm going to do this time around but I know it'll be something similar because I like never having to actively work on my Twitter account. But maybe I'll just do nothing with it! That would be interesting.
9. Get all Christmas shopping done before the next link up for this post. Strange, right, planning your Christmas shopping in September? (Not for me, I always do. But for some people.) But the link up for this will be just 1 week before Christmas! And I hate last minute shopping. I'd like to be all done by December 1, as I usually am, but just in case I'm giving myself until the link up date.
10. Put up the Christmas tree and decorate. For the last two Christmases, I haven't put up my tree. It's a super pretty one, it's from Macy's (it was a floor model that I got after Christmas back in like 2009 for really cheap.) But it's in my parents' attic and I haven't wanted to drag it out and put it up just to return it to the attic - it's heavy! And I don't have a car. Now that we're in our own house, I can go get the tree, put it up, and then store it in our own storage area. Much more manageable. Thanksgiving isn't really a thing in my family, so I use that time off work to get my tree up. I mean, we go to dinner on Thanksgiving, but it's generally an Indian restaurant with my parents and my childhood best friend, Ida (she's family now.) I have no issues with putting the tree up before December 1! In fact, Ida and I usually put my parents' tree up while we're there for Thanksgiving.
Normally I keep it at 5 but I decided to bump it up to 10 this time, to make it slightly more challenging. Some are easy goals and things I really was planning on doing anyway, but having them here in this list will make it more likely to get done. There's no rules about how many items you need though, so join in with whatever goals you're working on - I love to read goals posts.